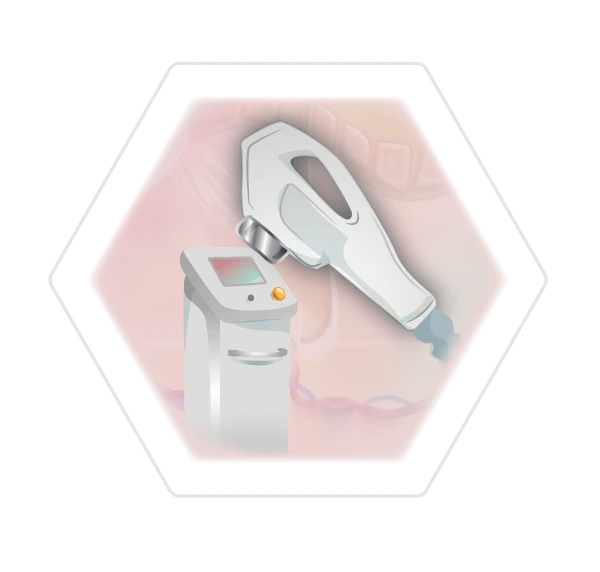 Hair removal with IPL
intense pulsed light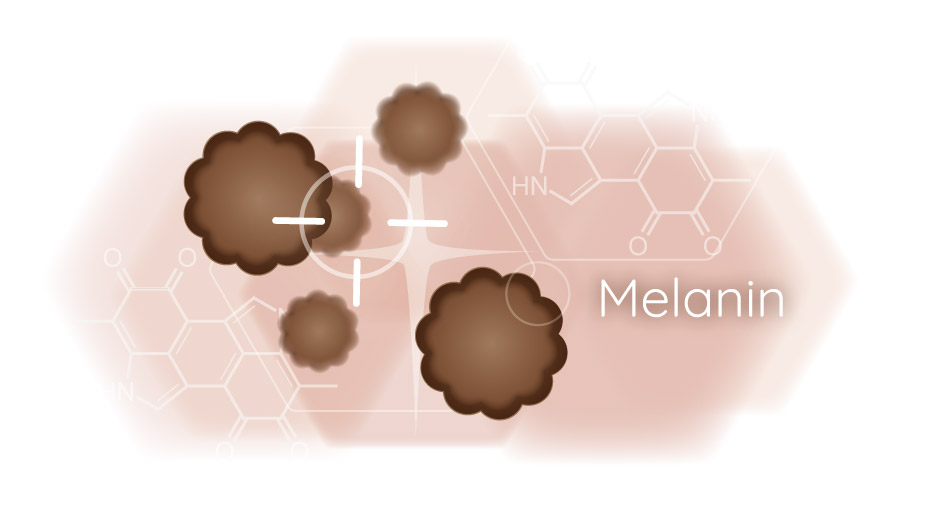 How IPL works
What happens in the body?
The IPL technique is also offered from Haarfreiheit in Mainz. But what exactely happens to the hair in the body? The pigment melanin, which is a component of the hair, is the basis for the IPL procedure. Its function is to absorb photons, the so-called light particles. Melanin is actually a great help in permanent hair removal* with light. With IPL technology, light pulses can be transported, by the energy into the hair follicle. This results in heating of the hair root to a heat level of 72 Celsius. This leads to the interruption of the nutrient supply and the hair root eventually atrophies. The unwanted hair cannot recover and falls out.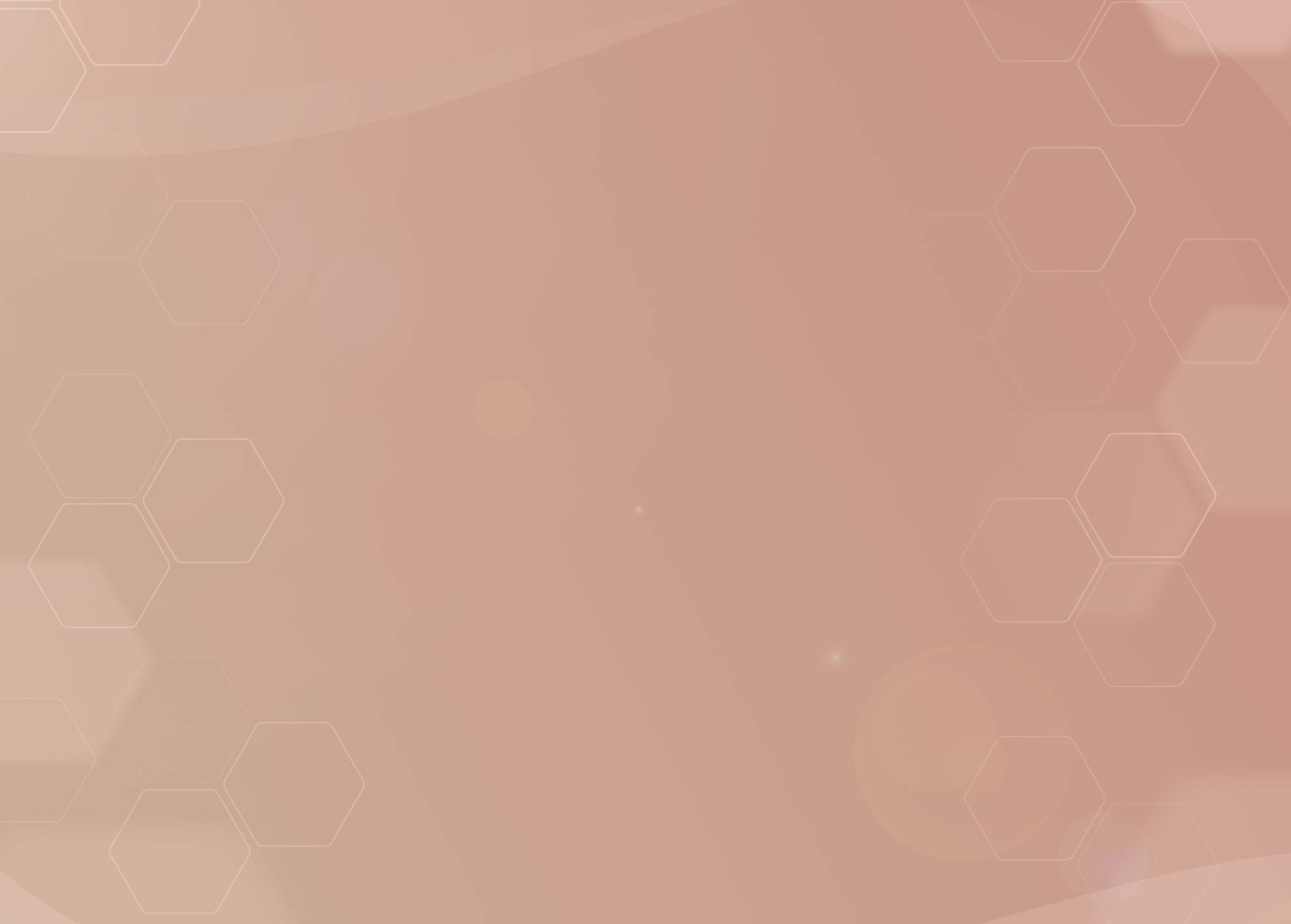 Procedure of the IPL-treatment & hair cycle
Efficient and durable
Spare your resources and invest the time and money rather in more important things -thanks to the IPL method. The method treats large areas of the body at the same time. Moreover, it heats the skin and hair at the same time, sparing you pain. In this way, the treatment can be perfectly integrated between your daily tasks.
Hair growth cycle
The growth cycle has an enormous importance for the success of the treatment. Only in a certain phase the hair reacts to the procedure. However, since only 20% of hair is always in the same cycle, it requires a repetition of the therapy. To achieve the best result of permanent hair removal*, the procedure should be revolved every 4 weeks.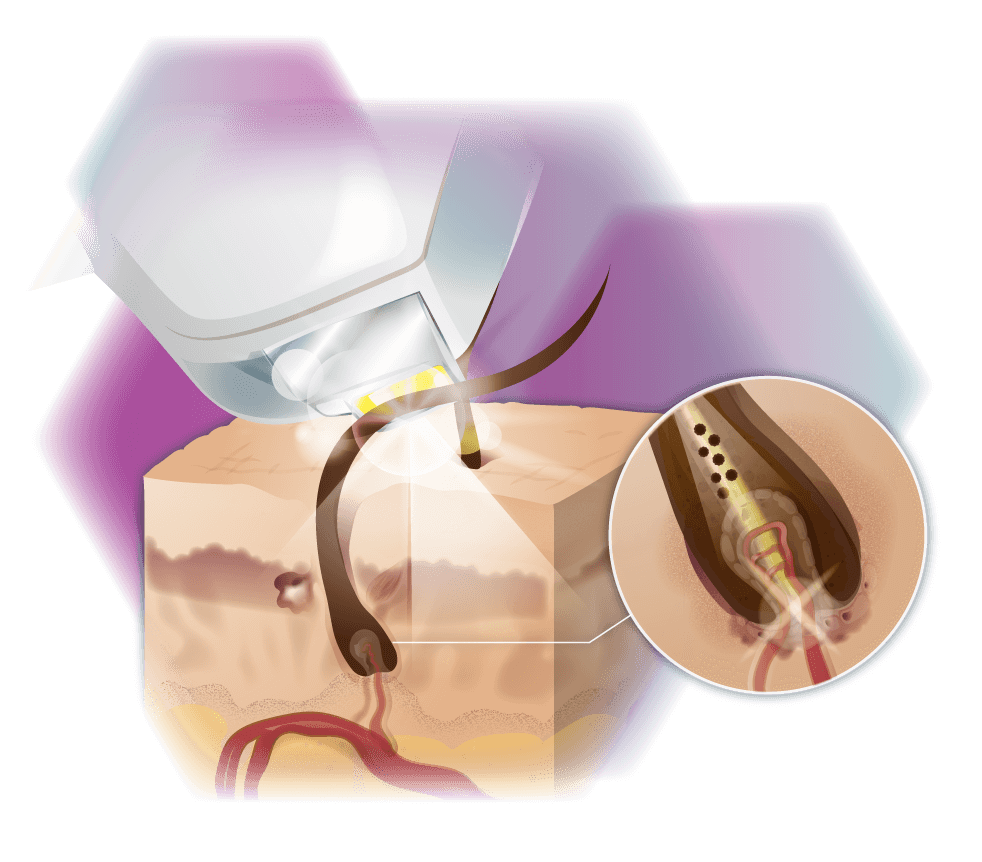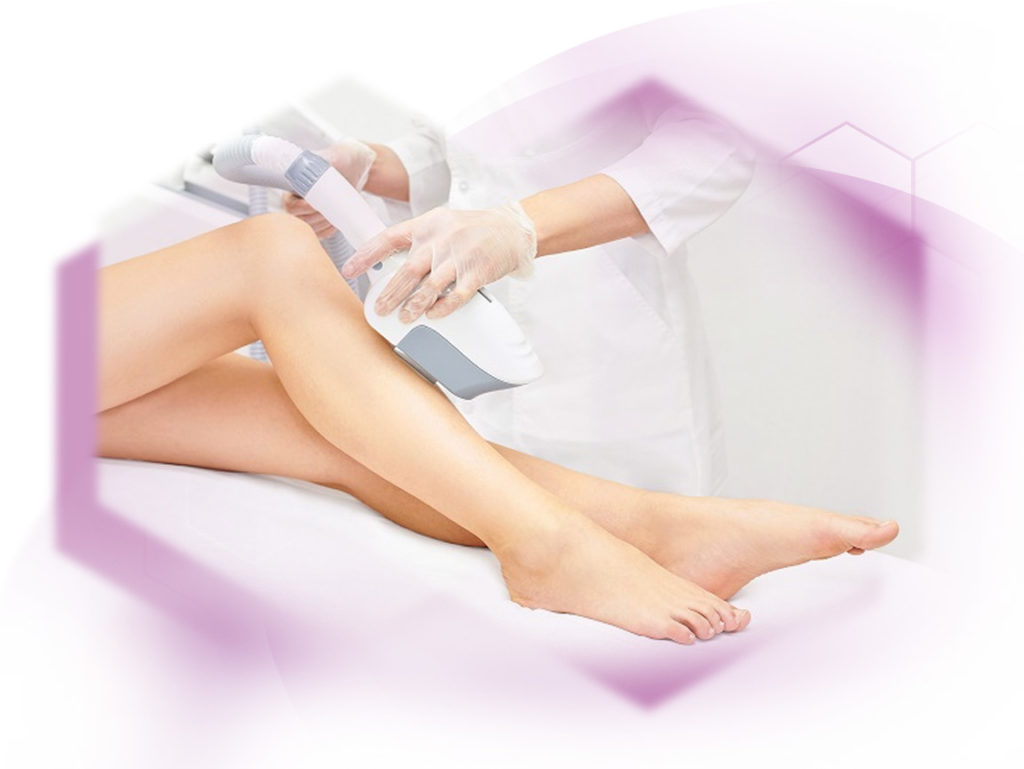 Body parts
Where is IPL used?
The IPL procedure can tackle all areas of the body. Probably the most treated and therefore most popular regions are armpits, legs and bikini area. In fact, the method can also tackle all other body parts.
Verified safety
We always ensure the highest quality, especially when it comes to our devices. For example, they are tested for functionality at fixed intervals. In addition, only medical and cosmetic professionals are allowed to operate the equipment in our institutes. Thus, we almost completely exclude any damage to your skin.
You will also wear special protective goggles during your treatment to protect your eyes from light exposure.

Hair and skin types
Which hair and skin types can be treated with IPL?
In fact, the IPL method is able to treat almost all hair and skin types. Nevertheless, very light hair is often a challenge for the technologies. This is probably due to the lack of melanin, which slows down the delivery of light energy. But even for this, we can provide relief with one of our other procedures.
To consider
It is very important, both before and after the light treatment, to protect your skin from extensive exposure to the sun. Urgently avoid visits to the solarium, which can otherwise be responsible for hypopigemization of your skin.