Hair removal with SHR
super hair removal in Mainz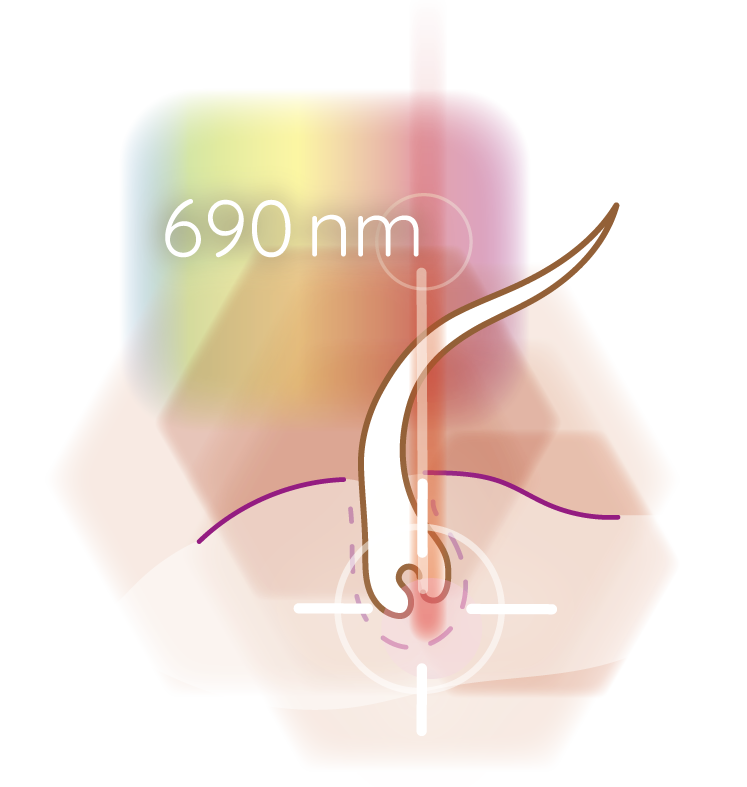 What is SHR?
Description
SHR is considered one of the most innovative technologies of permanent* hair removal. Super Hair Removal, contrary to expectations, does not refer to a product or brand, it rather stands for a method of hair removal using light.
Light and function
SHR uses unfocused light for optimal results. The special feature is that large areas of the body can be effectively treated with only one light pulse. For this purpose we constantly use a wavelength of 690nm. In our treatment, a water filter is responsible for separating infrared light areas that are too strong. In addition, there is a sapphire glass in the applicator, which makes the procedure tolerant to the skin. Therefore, too intense heating and a subsequent risk of burns are eliminated.

Method
This method maintains a temperature of 45 Celsius throughout, which clearly distinguishes it from other technologies. Thanks to the constant movement of the applicator, it ensures an uniform heating of the body part. This almost completely eliminates any risk of skin irritation and at the same time protects the skin. In addition, only a minimal amount of energy is needed for this technology, so it is quite relaxing and painless. The method holistically aims at permanent* denaturation of proteins inside the hair follicles.
Due to the fact that only half of the light is transmitted through the melanin into the skin, this technology is particularly gentle to the skin. In the stem cell, the energy from the light impulses is converted to thermal energy and the proteins are denatured. During this process, the hair can no longer be supplied with sufficient nutrients and eventually falls out. However, this is only possible in the anagen phase. The prerequisite for this is an active connection between hair and the hair root. Only this basis enables the process in which light is transmitted to the stem cells.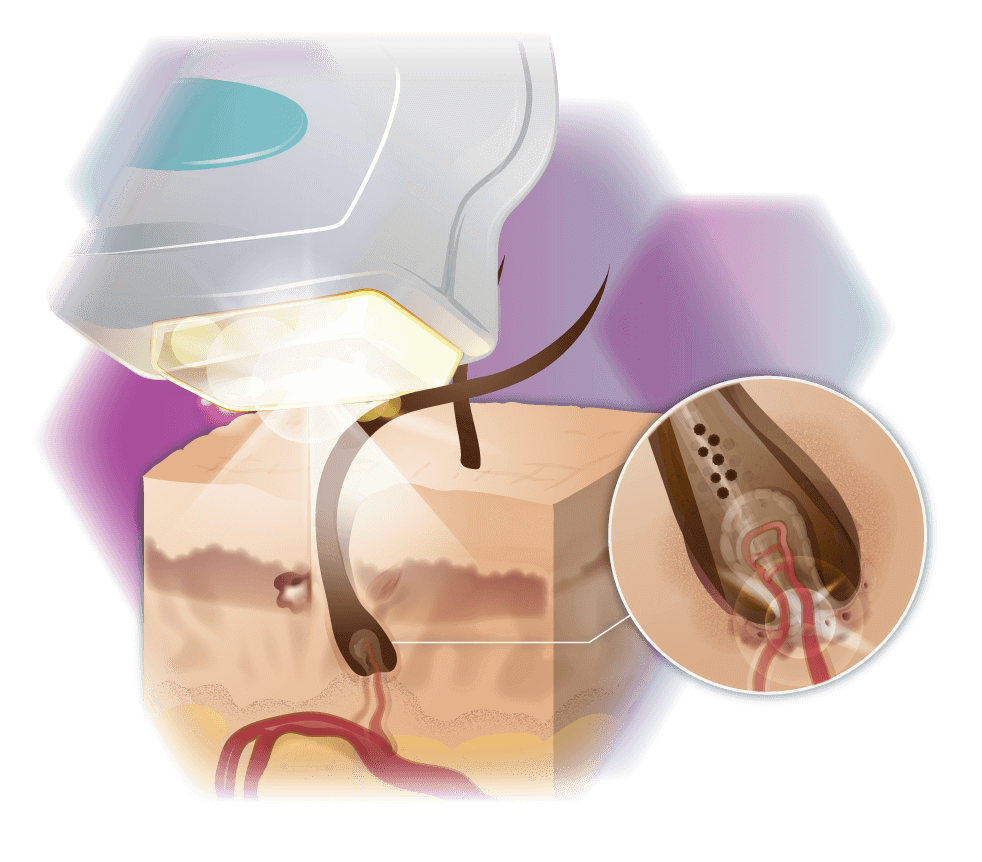 Hints for SHR
Shave the treated body area 24 hours before the session. In principle, avoid techniques such as waxing, sugaring and epilation, as the basis for an effective treatment is the connection of hair and its root. At least 4 weeks before the treatment starts, you should avoid these hair removal methods to get the best possible result. It is also of utmost importance to repeat the sessions in the recommended time, as this is exactly when the hair is in the anagen phase.

Exceptions
Tattoos can be very challenging for the SHR technology. It is possible that the color pigments preserved in them, respond negatively to the light pulse. However, since we do not make any compromises when it comes to your well-being, body parts with tattoos are either omitted or precisely covered.
The same applies to skin pigments, which include moles, for example. They simply receive too much melanin and must therefore be excluded.